JUSTICE DELAYED IS JUSTICE DENIED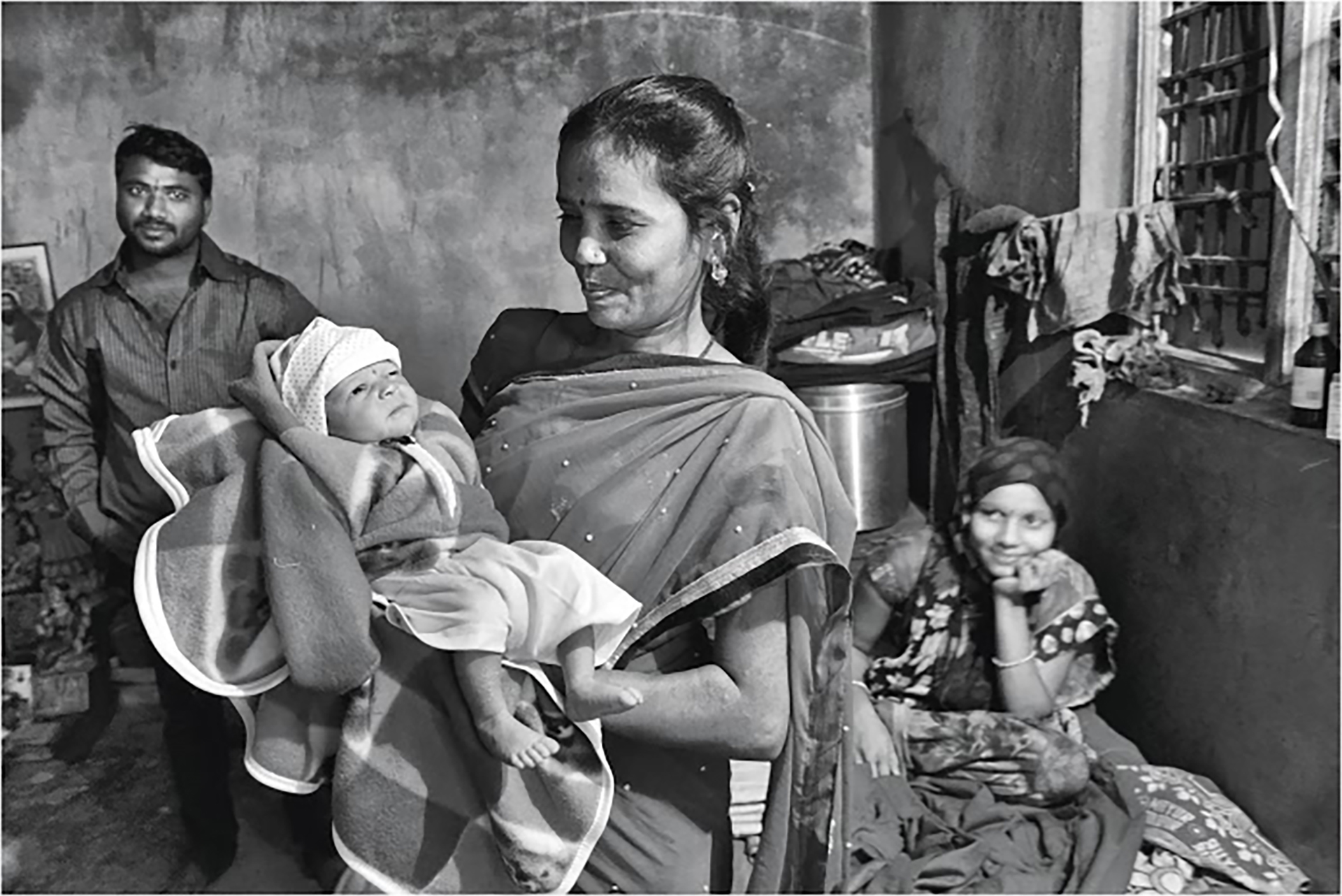 Living as a young Dalit widow with two kids in rural spaces is a challenge in itself as she has to guard herself and her family from prying, sadistic eyes. Asha Kamble, who has been subjected to constant harassment – mental and physical – over the past six years, had to pay a heavy price for firmly standing her ground against the injustice meted out to her by the upper caste people from Khadaki village in Beed district.
Being a talented and hardworking tailor, 35-year-old Asha gradually established herself. However, she was repeatedly harassed by an upper caste man who allegedly wanted to establish an illicit relationship with her. She went to the cops four times to lodge complaint; each time she was turned down as the man belonged to the upper caste. He had even once knocked at her door at midnight and forcefully tried to enter her house. Frustrated and annoyed, Asha didn't let him in and tied his hands to the door knob. He stayed there overnight and but was insulted the next day by his own family. This must have left a grudge festering in his mind.
In March 2013, Asha was summoned by the village committee (the same man was present too) which accused her 13-year-old daughter Saloni of robbery and demanded that she either pay Rs 20,000 or leave the village. Asha, who although knew her daughter admitted to the crime under pressure, agreed to pay only Rs 1,000 as penalty.
Irked by her assertion, the committee members threw all her belongings out of her house. She went to the cops, but it was only after persistent pressure from Dalit activists, they registered her complaint. The investigation, claims Asha, was botched up as the accused had bribed the cops who took false statements from the villagers and even produced statements from her mother and daughter stating such incident of vandalising never happened. Not verifying the authenticity of the statements, the court ruled that the case be closed. The accused got away with his misdeeds scot-free.
Today, Asha has relocated to Beed city where she is making a living by tailoring clothes and looking after daughter who has recently given birth to a baby boy. Four years on, her request – challenging the previous verdict – in the higher court is gathering dust along with the other several pending cases.
Madhukar Ghadage: Killed for asserting his right
In rural Maharashtra, where caste prejudice is deeply ingrained in the societies, a Dalit trying to assert his right is normally perceived as an attempt to swim against the tide.
On 26 April 2007, Madhukar Ghadage, a 48-year-old man from a welleducated Dalit-Buddhist family of Kulakajai village in Satara district, was brutally murdered by 12 upper caste men for digging a well on a land shared by members of all caste.
The land near the percolation tank, a piece of which was bought by Madhukar for digging a well, is considered to be a highly-enriched area. While he was digging the well, 12 men brutally assaulted him with a spear-like weapon. Madhukar's relatives had to carry him on a bike for several kilometres as there were no hospitals nearby. However, Madhukar was declared brought dead.
Three years after the incident, the sessions court acquitted all the 12 accused citing lack of evidence.
The Ghadages have been a victim of constant harassment following the well-digging episode. Madhukar's newly-wed nephew Vaibhav and his wife Mohini too were brutally beaten. Mohini was molested and thrown off a cliff but fortunately was able to survive the attack. Amidst these attacks, the Ghadages had to also deal with discreet attacks from unknown people, for instance, their water pump along with several other agricultural equipments was damaged.
According to Tushar (in picture), Madhukar's son, the attempt to dig the well only triggered the years of deep-seated grudge they had for our family as they saw them excel.
"To begin with, given the nature of the crime, they don't look at it as an atrocity case. The accused would then be out on bail and won't be punished. But we stood our ground, we still do. If we become submissive, it will be their victory," Tushar said.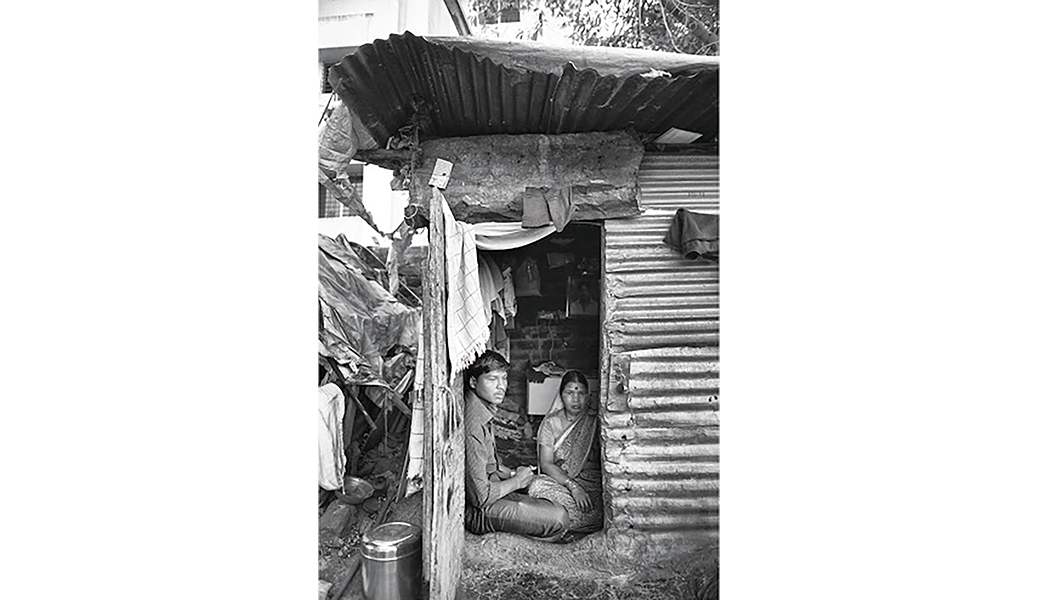 Manik Udage: Stoned to death for celebrating Bhim Jayanti
The Udage family in Pune's Chikali area has been living under threat and 24-hour police protection ever since Manik, the 25-year-old sole bread earner of the family, was hacked to death for celebrating Dr. Babasaheb Ambedkar's birth anniversary on April 14, 2014.
In 2014, Manik, a local contractor and founder of Samvidhan Pratistha – an organisation established to promote Dalit cultural events – was brutally beaten by a steel rod and stoned to death by four men from upper caste families. He was subjected to this brutality because he decided to organise a grand event to celebrate Ambedkar jayanti in Morya vasti where the upper caste communities have their dominance.
Besides, the four men, too, were local contractors and were threatened by Manik's growing popularity. They used to ridicule Manik by saying that he should "remember that he is a Mahar" and threaten him not to celebrate the event. But Manik didn't budge. Irked by Manik's assertion, they came to his hut in the middle of the night, dragged him out in his sleep, thrashed him, and abducted him.
"Maharana lai maaj aalay. Dakhavto tumhala tumchi aukaat… [You Mahars are trying to act smart; we will show you your place…] These were their words when they dragged him out. After two days of frantic searching we found Manik's mutilated body," says Shravan (in picture), Manik's 22- year-old brother, who is currently fighting the case.
The woes of the Udage family are not over yet. Even though the accused are in jail, says Shravan, he thinks that they are always being watched. Once a masked woman waylaid Shravan's mother in the market and asked her to withdraw the case. Whenever Shravan passes by Morya vasti, he is subjected to cold stares from the relatives of the accused who has been denied bail several times.
It was after much struggle Shravan was able to get 24-hour police protection, which, he says, is not making them feel safe either as sometimes they have to wait for hours for the police to arrive. As if this was not enough, Udages don't have a permanent lawyer to fight their case for the past three years.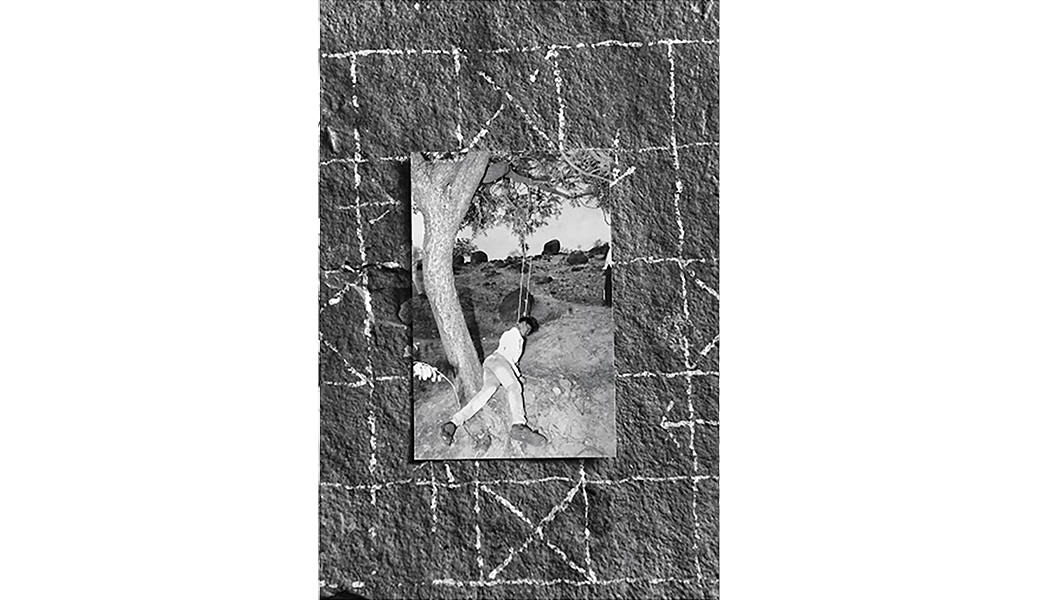 Nitin Aage murder: A death in vain
Nitin Aage, a 17-year-old Mahar boy from Kharda village in Jamkhed, would have had a bright future had he not been brutally killed and hanged from a tree for talking to a girl from upper caste community. Three men, including the girl's brother, from the same upper caste community suspected that Nitin had an affair with her and constantly harassed him in school.
On April 28, 2014, the day he was murdered, he had appeared for his Std 12th preparatory exams. They (perpetrators) beat him in front of the school, but the teachers and principal instead of intervening told them to take their outside school premises.
They took Nitin outside the school and thrashed him again, says Raju Aage, Nitin's father. Narrating the account of eye witnesses, Raju said that the three men first broke Nitin's arms, legs and threw him on the floor. Then, like they perform stunt in movies, they ran crisscross over his unconscious body several times with their motorcycles. They then dragged his body inside a brick kiln where they burnt his body parts and then hung his body under a small lime tree to make it look like a suicide.
"He was killed the way people would kill a mad dog on the loose," say Raju.
Two days before the incident, Nitin had confided in his mother that the same girl asked him to marry her and that he wanted to concentrate only on his career. His mother had warned him to stay away from them. However, two days later he was subjected to such heinous murder.
The perpetrators are now roaming free as the cops didn't arrest them despite the repeated court warrants. Cops claim that the perpetrators are absconding but the one of them passes by Aage's house even today, claims Raju.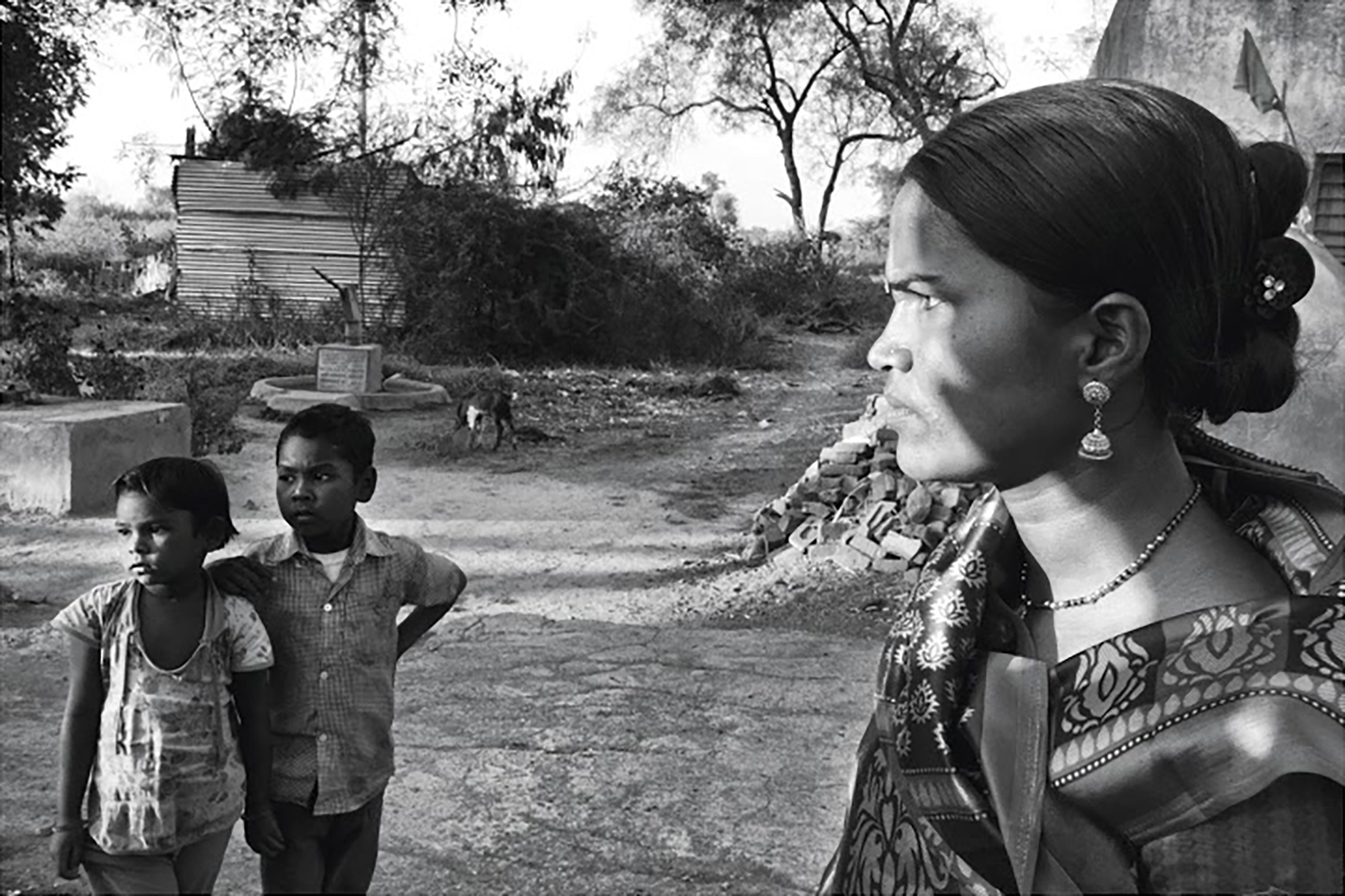 M* Khupse: Putting up a strong fight
From death over land dispute, false charges of murder, not receiving instalments of state government's Gharkul Yojana to molestation and physical abuse in village square, the Hathagle family of Anandwadi village in Beed district has been subjected to multiple atrocities by the upper caste community over the past couple of years.
M*'s thin frame contradicted the strength the 29-year-old carried within when she sternly said she would keep fighting until the perpetrator is brought to justice.
Belonging to a Matang family, which was not being disbursed the installments of state's Gharkul Yojana, M* confronted the political leader from the upper caste community involved why they are being mistreated. To which, claims M*, he replied with expletives. Not only that, he spat on her face and tore her blouse in public and also in front of his family, she adds.
The Hathagles were the only family in the village to own a flour mill, which the villagers belonging to upper caste families did not like. A Matang family to have an established business is not well-appreciated by the upper caste people.
When M* went to the police station, the leader and his family again abused her.
Although the cops lodged a complaint, they did not arrest the accused immediately. He was, however, released after one day. Since then the Khupse family is being constantly harassed by the upper caste families in village.
Minor girl rape: Still awaiting justice
At an age when the concept of rape is much too foreign, nine-year-old from Solapur district's Pandharpur taluka was raped and beaten by her neighbour. Her grandmother, a headstrong matriarch of a Dalit family, has been relentlessly fighting over the past three years to get justice for her scared granddaughter who is now accompanied everywhere she goes.
On March 2014, a severely injured P* limped back home. Her elder sister saw her deplorable condition and called their grandmother who was working in the neighbouring field. P* complained of intense body pain and was crying profusely. Upon asking, the Std IV student revealed the scarring incident.
On her way back home from school, P* was raped and beaten by her 32- year-old neighbour who took her to the nearby sugarcane field on a pretext of sorting some fee issue. As P* started crying in pain, the accused stopped and threatened her that if she revealed the incident to anyone, he would repeat the act and throw her from the bridge.
The accused was caught immediately and kept behind bars for three months only to be bailed out by the village sarpanch who paid a huge sum of Rs 5 lakh. "The sarpanch was the relative of the accused. So, obviously he had that advantage," says P*'s grandmother.
Besides, in a locality surrounded by several upper caste families, Sathe matriarch did not find any support from them. To which she says, "Although they [upper caste families] are cordial otherwise, in such cases of atrocity, they never speak for Dalits."
P* is currently being treated at a hospital in Pune. However, undeterred by the incident which scarred her life, she still goes to school but is now scared and is never left alone. Meanwhile, her grandmother is still waiting for the next hearing of the case.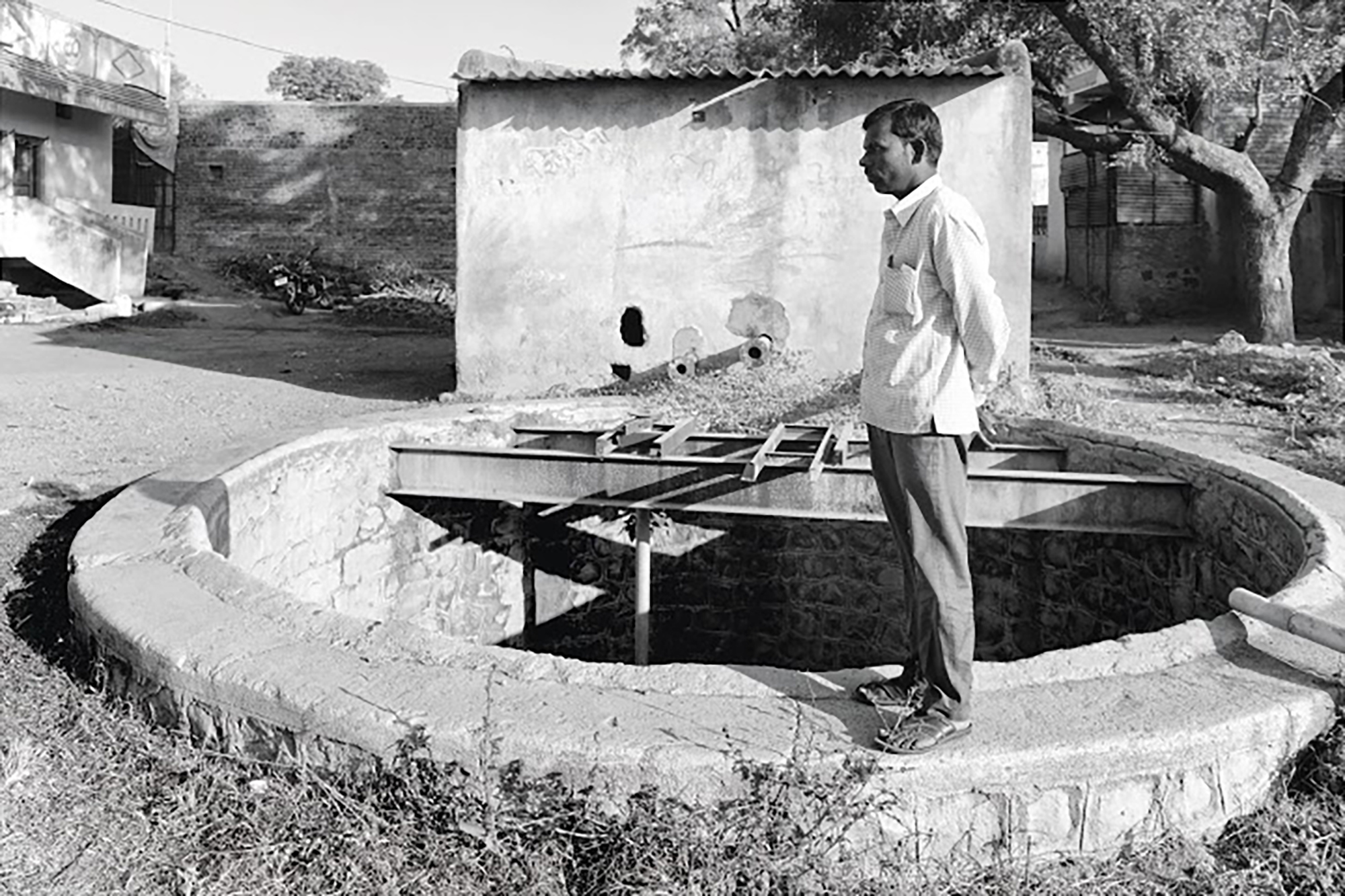 Rajashree Kamle: Death by caste, water, and poverty
Ten-year-old Rajashree would have been alive today if the Dalit basti of Beed district's Bagh Pimpalgaon village would have received enough water last year, claims her distraught father Namdev Kamble (in picture).
Rajashree succumbed to serious head injury which she received while fetching water from the well. Namdev holds the village sarpanch and gram sevak responsible as he thinks had there been water in the house Rajashree wouldn't have gone to the well. The sarpanch, claims Namdev, didn't release water to the Dalit basti for 10-15 days at a stretch. Three days later, Rajashree succumbed to the injury as her father couldn't afford a proper treatment for her.
Discrimination on the grounds of caste has always been a historical inherited in villages and Bagh Pimpalgaon is no exception to it. The incident occurred in February 2016 when the drought situation in Marathwada dried up the water supply in villages. However, the village sarpanch, claims Namdev, used to release water to the rest of the village
twice a day but to the Dalit basti only once a fortnight. Despite his repeated requests and complaints, the Dalit basti was deprived of adequate water.
Namdev along with Dalit activist Kadudas Kamble tried to file a formal FIR against the sarpanch and gram sevak several times. But a strong political backing has been shielding the sarpanch from any harm. With the higher-ups trying to water down such atrocity cases, should we assume that the bright school student who unnecessarily fell prey to the caste politics, water war and poverty would never get justice?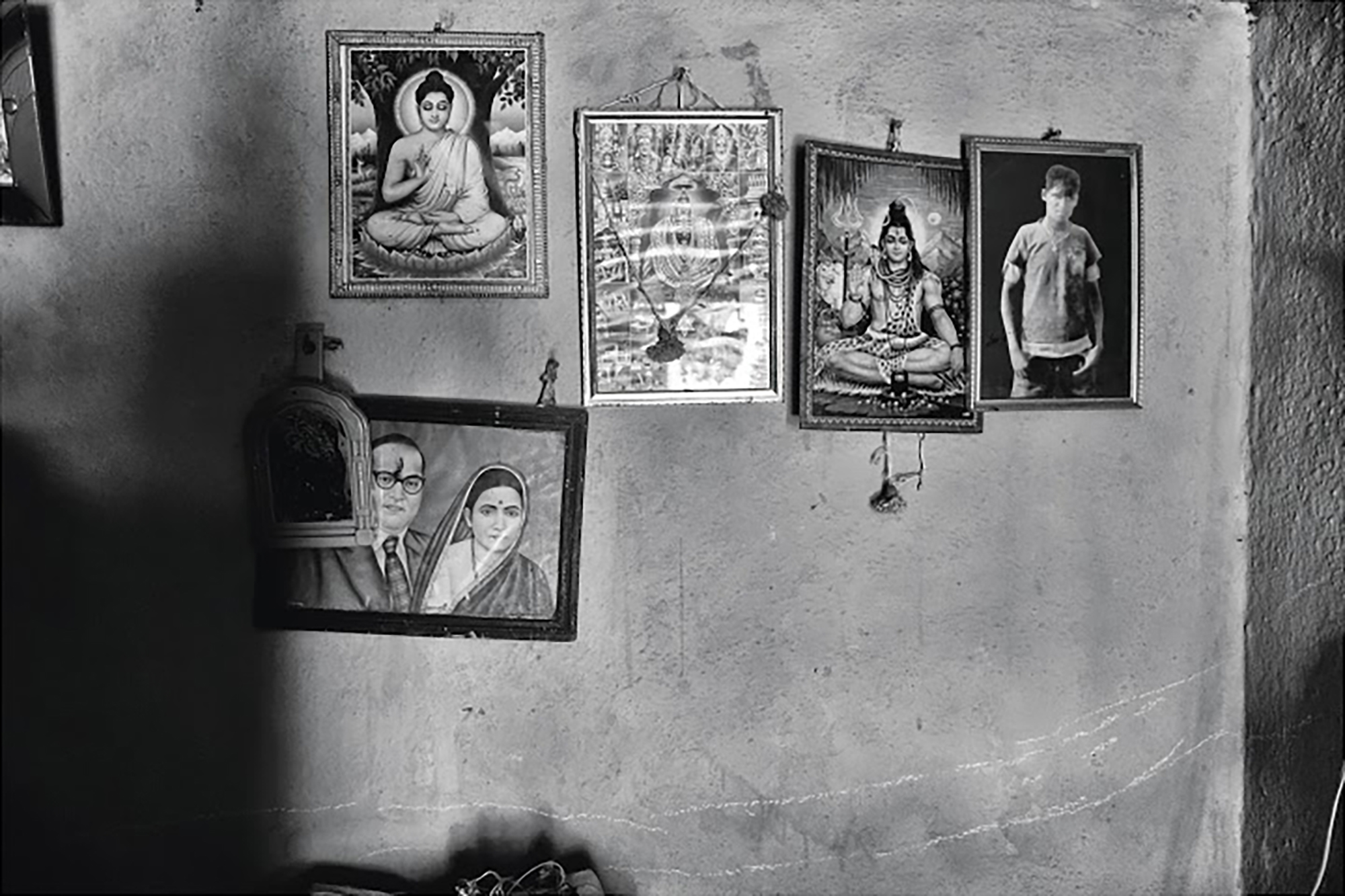 Rohan Kakade: Killed over suspicion of an affair
A day before his 19th birthday, Rohan Kakade, a Mahar boy from Satara, was subjected to cold-blooded murder by five men from upper caste community over a suspicion of having an affair with one of the accused's sister. The perpetrators chopped off Rohan's head, burnt his body and dumped it in some hilly area near Jadhavvadi waterfall.
On 30th April 2009, Rohan didn't return home after dropping his sister off at the medical shop. The concerned parents started a frantic search for him. It was late evening when they were finally able to locate one of the five accused who informed them after much deliberation that Rohan was last seen with Swapnil (main accused) and his other friends and were headed for a swim.
However, the parents were still suspicious as Rohan didn't know how to swim. So, they took Ashok and went to the police station. Upon Ashok's confession, they were able to locate Rohan's body.
"Porga kay sairat navta (Our son was not characterless and not in love)," said Rohan's grandmother.
Rohan had confessed to his parents that Sunil's daughter calls him occasionally and it was a platonic friendship. Rohan's father Satyavan and the girl's (accused's sister) father Sunil were good friends too.
Two and half years after the incident, Rohan's father passed away but his mother continued fighting the case only to see the accused acquitted.
However "normal" a friendship between an upper caste and Dalit family in villages appears, it may do some irreparable damages when it gets personal. When the arrogance of the upper caste towards the downtrodden translates into violence, the latter one – most of the times – loses the battle as they don't yet have, or qualify for, the political and social backing.
Sagar Shejwal: Killed for keeping Ambedkar ringtone
Sagar Shejwal's 'fault' was to keep a ringtone which praised Dr. BR Ambedkar, because it cost him his life. The 24-year-old nursing student, of Mahar (Buddhist) community, was brutally killed and assaulted in Shirdi in May 2015 by upper caste men who were not only intoxicated by alcohol but also by arrogance of 'caste superiority'.
Sagar had come to Shirdi to attend a friend's wedding. During the celebrations, he and his two cousins visited a local beer shop where his phone rang a few times. Nine inebriated men sitting outside the same shop, belonging to upper caste, confronted Sagar about his ringtone – Tumhi karaare kitihi halla, lai mazbut Bhimacha quilla (Meaning: No matter how many obstacles you create, Ambedkar's philosophy would always stay strong). They demanded that Sagar should change the ringtone to which he firmly refused saying that it is his phone and he will keep whatever ringtone he wishes to.
A trivial verbal spat snowballed into a huge fight. They thrashed Sagar and his two cousins brutally. Although his cousins managed to flee, the accused took Sagar to a forest near Manmad highway, mutilated his body and abandoned him.
Meanwhile, Sagar's family started searching him. When they sought help from the police, they were told to arrange for an air-conditioned car as the cops would be heading out to look for Sagar in summer heat. They dilly-dallied a lot before heading for the search. Incidentally, the beer shop where the fight initially began was very near to the police station. In fact, it was the relatives who found where Sagar's body was dumped, not the police.
A bright student, Sagar was just one month shy of completing his apprenticeship and securing a job. His family had pinned all its hope on him as he had a promising future and could have helped run the family. Little did they know that they would lose their bright kid to the caste violence and that too over a reason as trivial as this.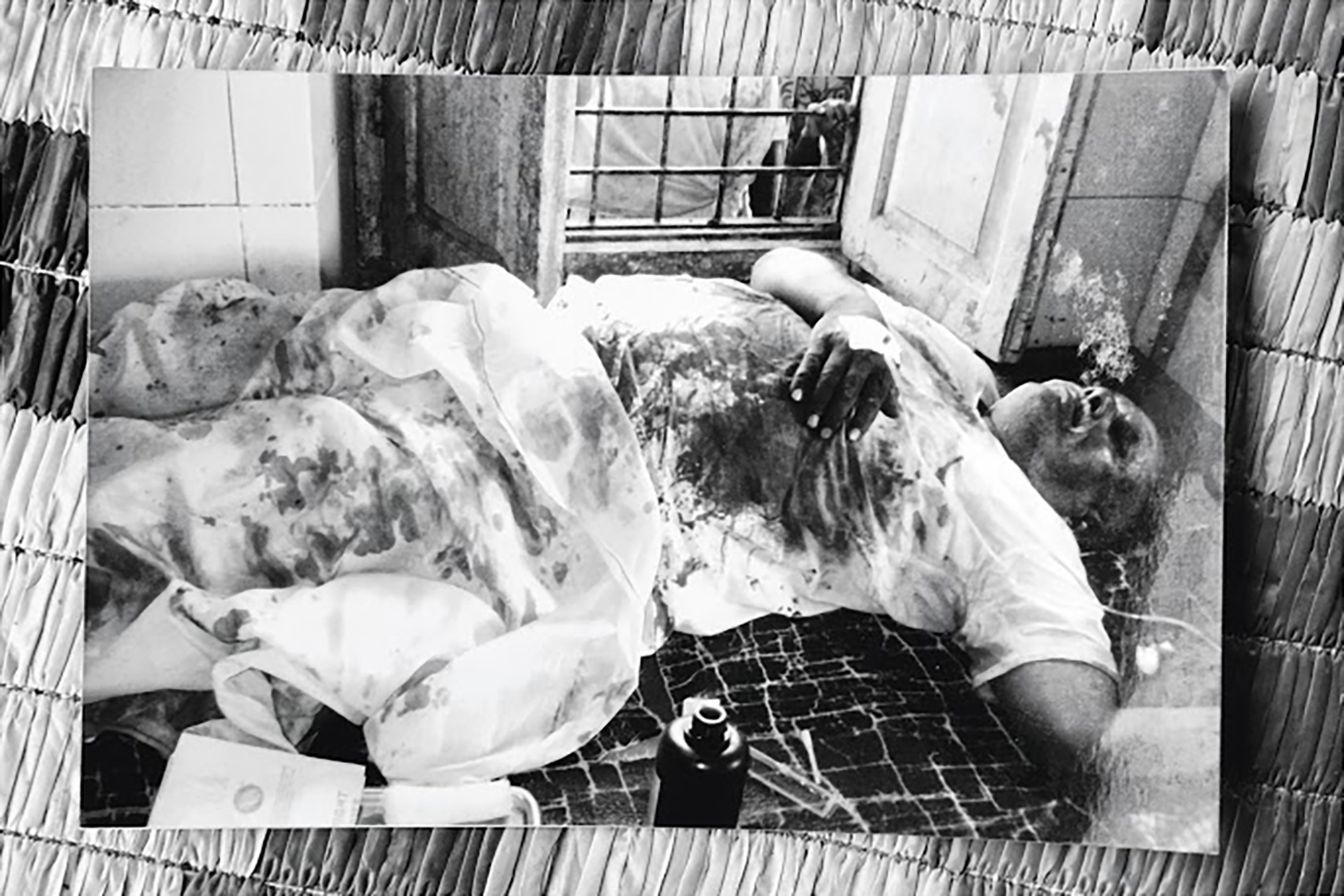 Salave Guruji: A respected teacher fell prey to arrogance of caste superiority
Salave Guruji, a 69-year-old retired primary school teacher, was lynched by an angry mob of upper caste people with sticks, swords and iron rods when he intervened to resolve an ongoing dispute between two castes in
Bagh Pimpalgaon in 2009.
A respected teacher, Salave Guruji always insisted that the Dalit youth should walk on the path directed by Dr Ambedkar and Buddha. He never had any enemies and believed in equality, fraternity and social justice.
On 25th June 2009, Guruji went on the road after hearing a commotion. An angry mob of Dalit and upper caste people was on a look out for a Dalit boy who had a quarrel with someone. They had sticks, swords and iron rods. As a senior citizen and government servant who had worked for the state, Guruji thought of intervening and resolving the issue. The angry mob then dragged him and assaulted with swords and iron rods. The attack on him displayed their underlying intention that "if we killed one person from the Mahar community, they will know their place. They won't dare to be arrogant with us again."
When a badly-bruised Salave Guruji was struggling for his life and needed urgent medical attention, the police were not ready to leave him without taking his statement. Later when he was taken to the government hospital, the doctors didn't pay proper heed to his treatment as the stitches he needed on his wounds were not done properly. He could have survived but even an oxygen mask was not provided to him, claim his family members, and he died of suffocation. The family blames the medical negligence and also the dilly-dallying of the police as the main reason of Guruji's death.
The case was registered and atrocity act was applied, however, all accused were acquitted as they, claims the family, were able to yield their political influence.
With the accused roaming free, the family lives in constant fear.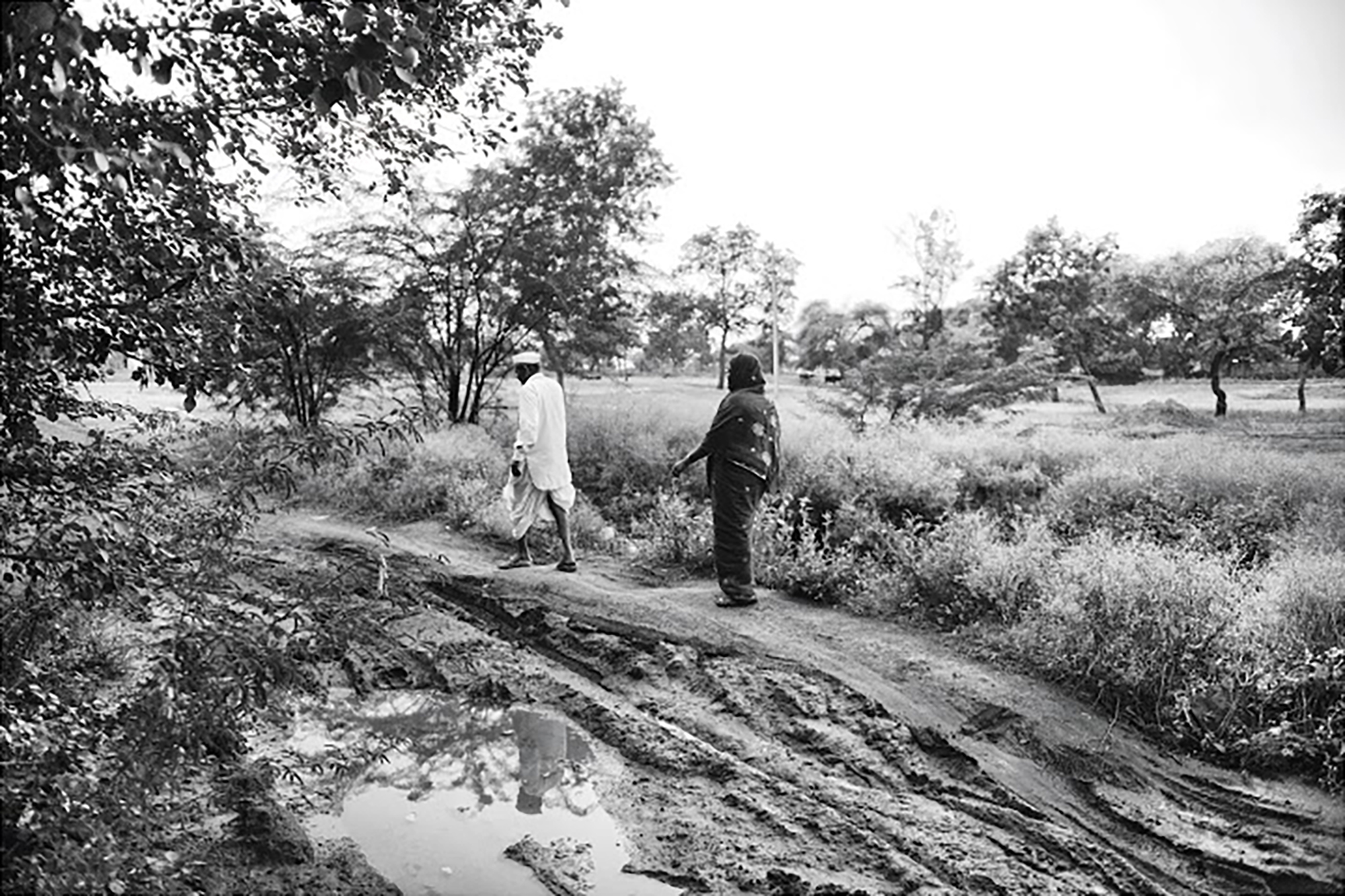 Sanjay Danane: Rightful demand for promotion leads to death
A 38-year-old Sanjay Danane was allegedly killed for securing his promotion of Lab Assistant which was wrongfully wrested by one of his colleagues. His murder, claims Sanjay's parents, was shown as a 'suicide'.
Sanjay, who had studied till his 10th grade, used to work in Chandrakanth Govardhare Prashala in Satara for almost 18 years, 10 of which he was paid no salary. After 10 years of his service, he got a permanent salaried job of
peon.
Sanjay's promotion as Lab assistant was due in 2010. One of the accused's relative falsely signed the promotion letter instead of Sanjay and got the promotion approved, while Sanjay had no clue about it. When Sanjay
came to know about the promotion swap, he wrote to the organisation's branches in Solapur, Pune, Mumbai, even to Delhi demanding his promotion back.
Even the Governor intervened and ordered the education department officer to grant Sanjay his rightful promotion. The education department officer was fined and Sanjay got his job.
On the night of the incident, Sanjay's mother, Sakubai, heard someone call him out. Thinking it must be someone from the school she fell asleep.
When she got up an hour later, she saw that Sanjay was nowhere. When they started looking for him, a neighbour told them that his body was found hanging near the school.
About 18 accused, including teachers, principal, board members, were arrested and were in custody for 35 days. However, they managed to get bail and the case is pending.
The family has now shifted to Vakhri and lives in constant fear. The accused is feared by many in the village. He has committed several crimes before too and has been acquitted due to the political influence he yields,
claim Sanjay's parents. Sakubai says, "We only want our son's killers to be brought to justice. We are poor but they (accused) can't buy us. We will keep fighting."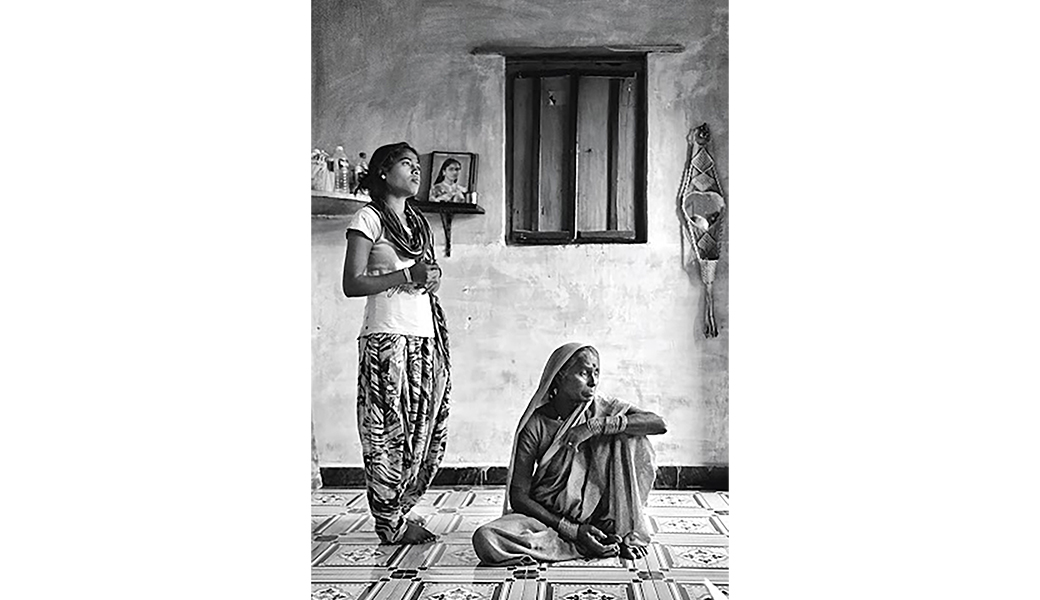 Molested and burnt to death for refusing an affair
S*'s aunt cried profusely while describing the brutality of how Supriya was molested, beaten and burnt to death for refusing to have an affair in 2013 in Ahmednagar district. "All her hair, her naked body was burnt and the sight was horrible," she said while sobbing hard.
On 3rd August 2013, 17-year-old S* was taking bath and was alone in the home. Her young neighbour, who was usually in good terms with her, sensing that the house was empty, entered her house. She had just taken bath and was changing her clothes when he tried to molest her. In retaliation, she slapped him hard. Angry that a Matang girl hit him, he punched and kicked her. When the perpetrator realised that this might create a scene, he quickly got hold of the kerosene can which was in the house, poured it over her naked body and lit her on fire. Meanwhile, as people and S*'s relatives gathered to see this, he quietly stood near the gate of the house watching her burn.
When they tried to take S* to the hospital they realised that almost 90 percent of her body was already burnt. After battling with the burn injuries for six days, S* breathed her last.
The perpetrator, who hails from an upper caste community, was arrested and kept in children's remand home for few days. However, was released stating that "he was a minor", which the uncle claims is wrong.
According to the girl's father, the accused, who was studying in Std 12 at the time of the incident, must have been over 20 years old.
What's surprising is that the family was hardly informed about the proceedings of the case, the acquittal of the accused and were surprised to know about the dismissed status of the case a few days after. Four years on, S*'s uncle – the one who look after the court procedures and police after the incident – is still clueless as to how and why the case was dismissed.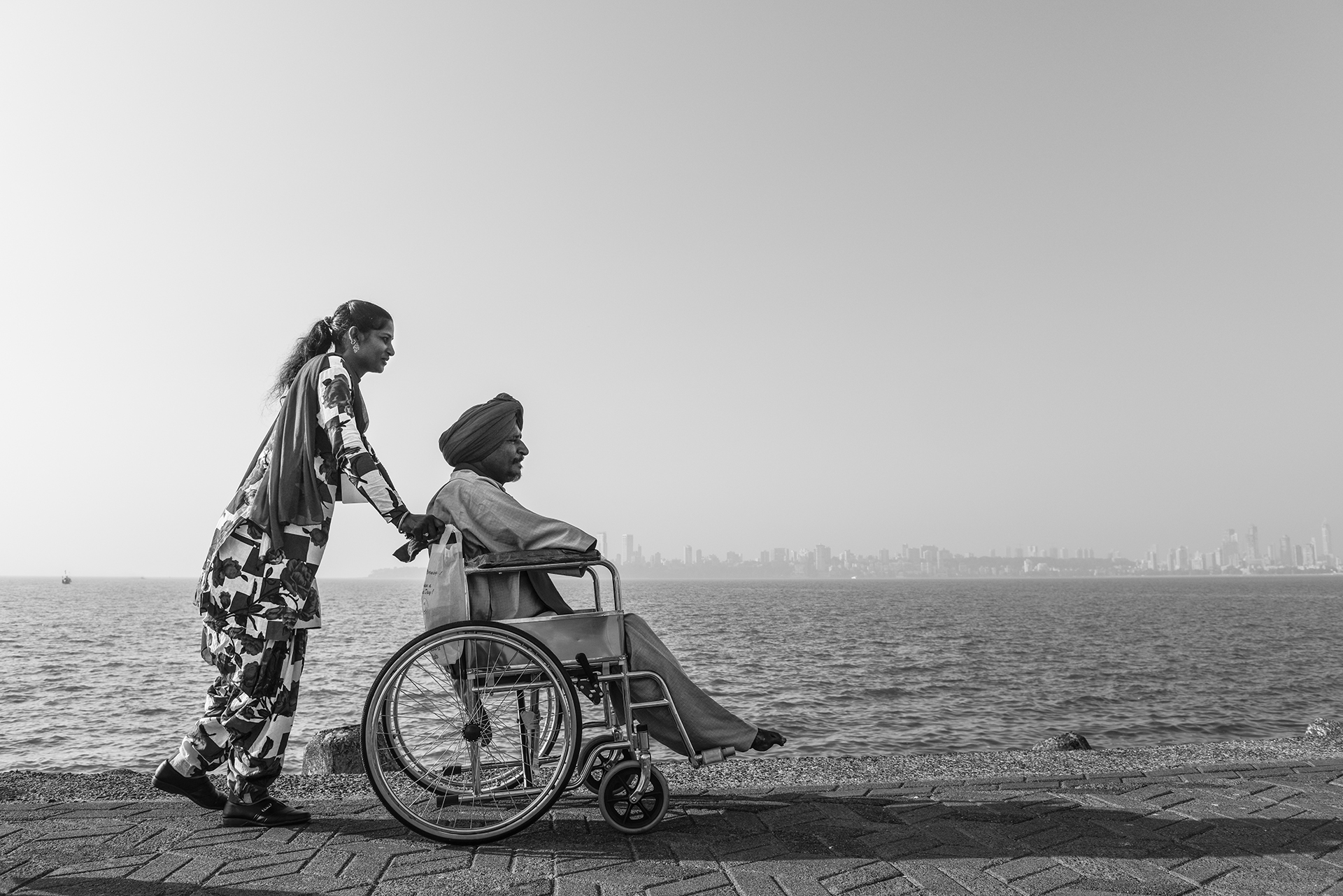 In a society where, law is horseplay and caste identity is a determining factor for basic sustenance, what is a poor Dalit farmer supposed to give to get justice for his minor who has been inhumanly gangraped? Precisely, two arms and a leg.
On 5th January 2006, in the Mansa district of Punjab, agrarian labor activist and singer Bant Singh was cycling his way home thinking about the nearing Lohri, when a group of seven Jat men armed with iron rods, axes, sticks and pump handles ambushed him. One man held a gun to prevent him from fleeing and the other six started beating him ruthlessly. When they were sure that Singh was about to die, they left him at the field with his limbs barely clinging his torso and blood soaking his body red. He was rushed to a nearby hospital but the doctor refused to touch him without taking a Rs. 1000 bribe. Singh was kept in the hospital for thirty six hours, before finally getting bandaged. Later, he was transferred to a private hospital where three of his limbs had to be amputated. Naturally, the Jats of the village didn't deny the assault.
The heinous rationale for this torment was to get revenge on Bant Singh for standing up against the aristocracy of the village and getting justice for his daughter who was raped by a group of upper-case villagers, six years ago. Bant Singh's family was targeted because of their defiance of lower-caste conventions and his stable income. How dare a meager Dalit be more affluent than the overlords of the village? He had to pay a price.
The families of the accused attempted every possible way to bury the incident. From threatening Singh's daughter with dire consequences if she didn't retract her statement to general threats of violent repercussions. He was even offered rupees 10 lakhs, some gold jewellery and a scooter to make up for the hideous crime but none of them amounted to Bant's relentlessness. Because of his continual struggle for justice, the three accused were sentenced to life imprisonment by the District Court. This judgment was first of its kind where a Dalit man had triumphed over the higher-caste.
Sikhism is known for its tolerant and accepting philosophy. It is ironical that Bant Singh faced inhumanity within a religious community where everyone is equal in front of the almighty. The attack on Singh was supposed to be a reminder on what happens when the honor of the upper caste is rattled but as Nirupama Dutt writes in her book, The Ballad of Bant Singh: A Qissa of Courage, it proved powerless to silence the voice that is Bant Singh.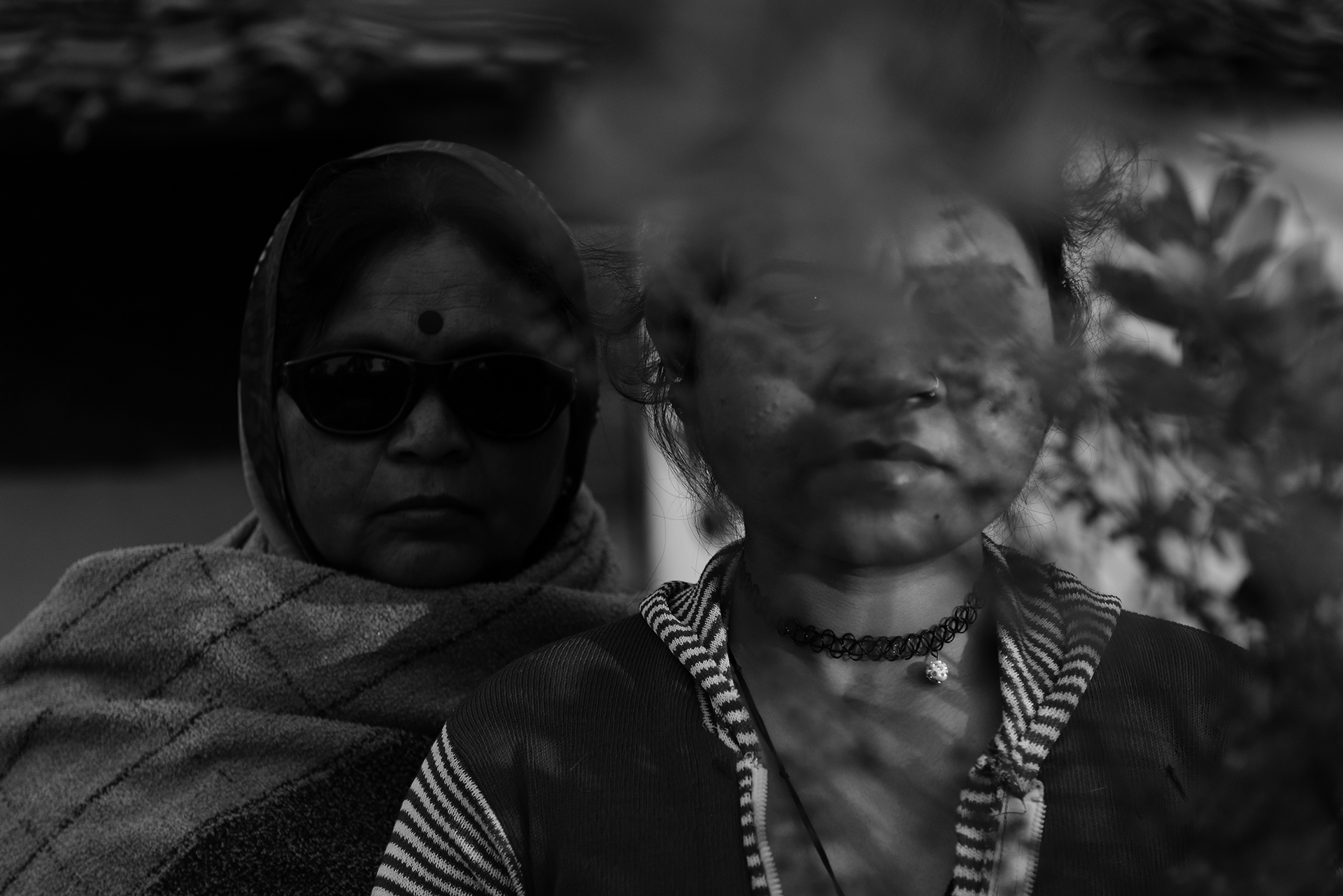 A bruised and worn out 18-year-old Pooja Adivasi from Panna District in Madhya Pradesh took a bus from the highway and went straight to the police station to file a complaint against an upper caste boy who kidnapped and raped her for two days in June 2015. While Pooja's father was not relenting to give away a portion of their to the accused's family, he wanted to 'teach his daughter a lesson'. This incident scarred Pooja's life but has now started gathering herself together by stitching blouses and dresses.
Location: Panna District, Madhya Pradesh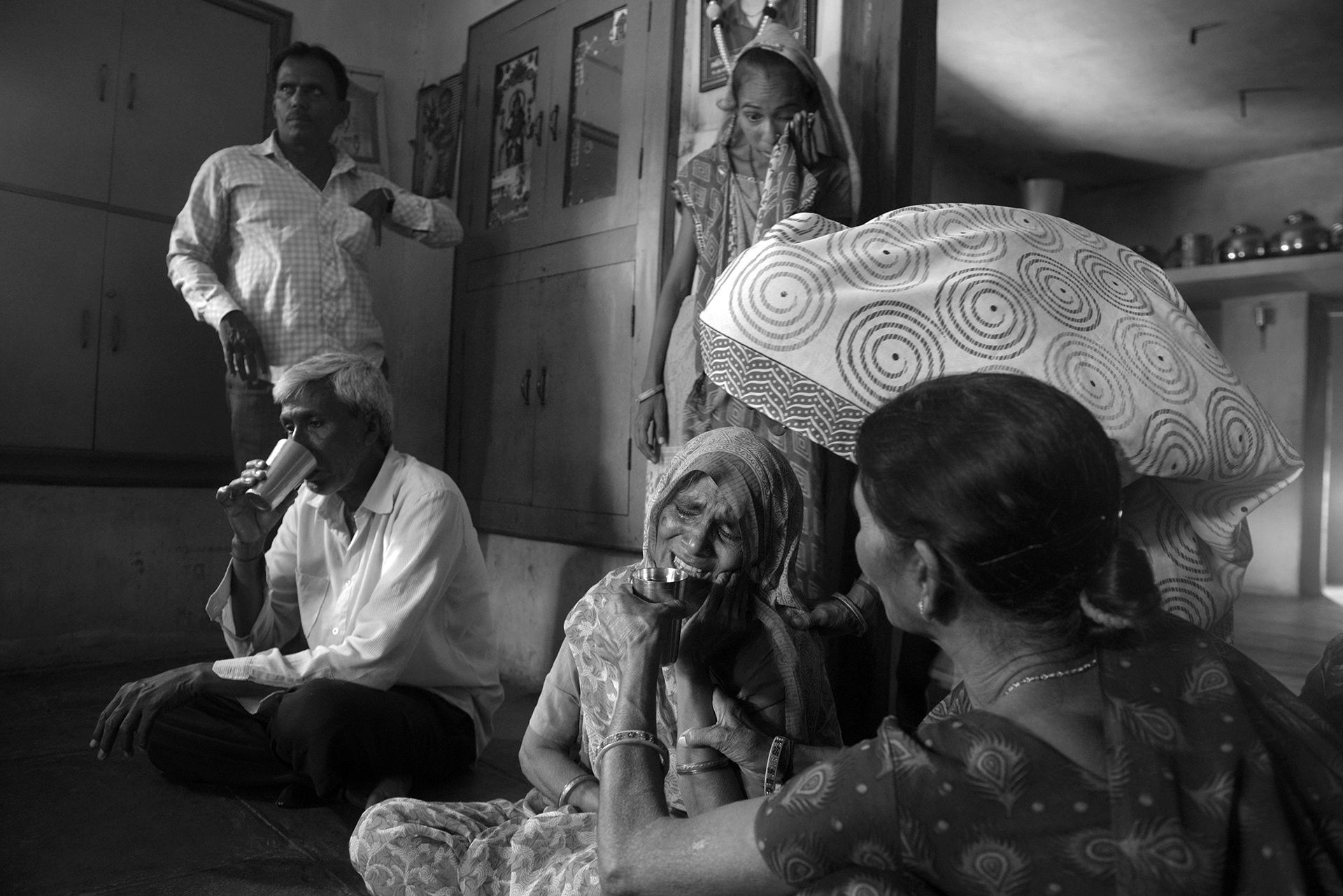 Thrashed to death for attending a garba event
In Bhadraniya Village of Anand District, 20-year-old Jayesh Solanki from Vankar community was brutally thrashed to death by a group of youth from Patel community for attending a garba event. The Vankar neighbourhood is collectively attempting a graceful healing for the loss and is still fighting for the case in the court. Madhuben is in deep grief about the death of her son Jayesh but intends to fight back.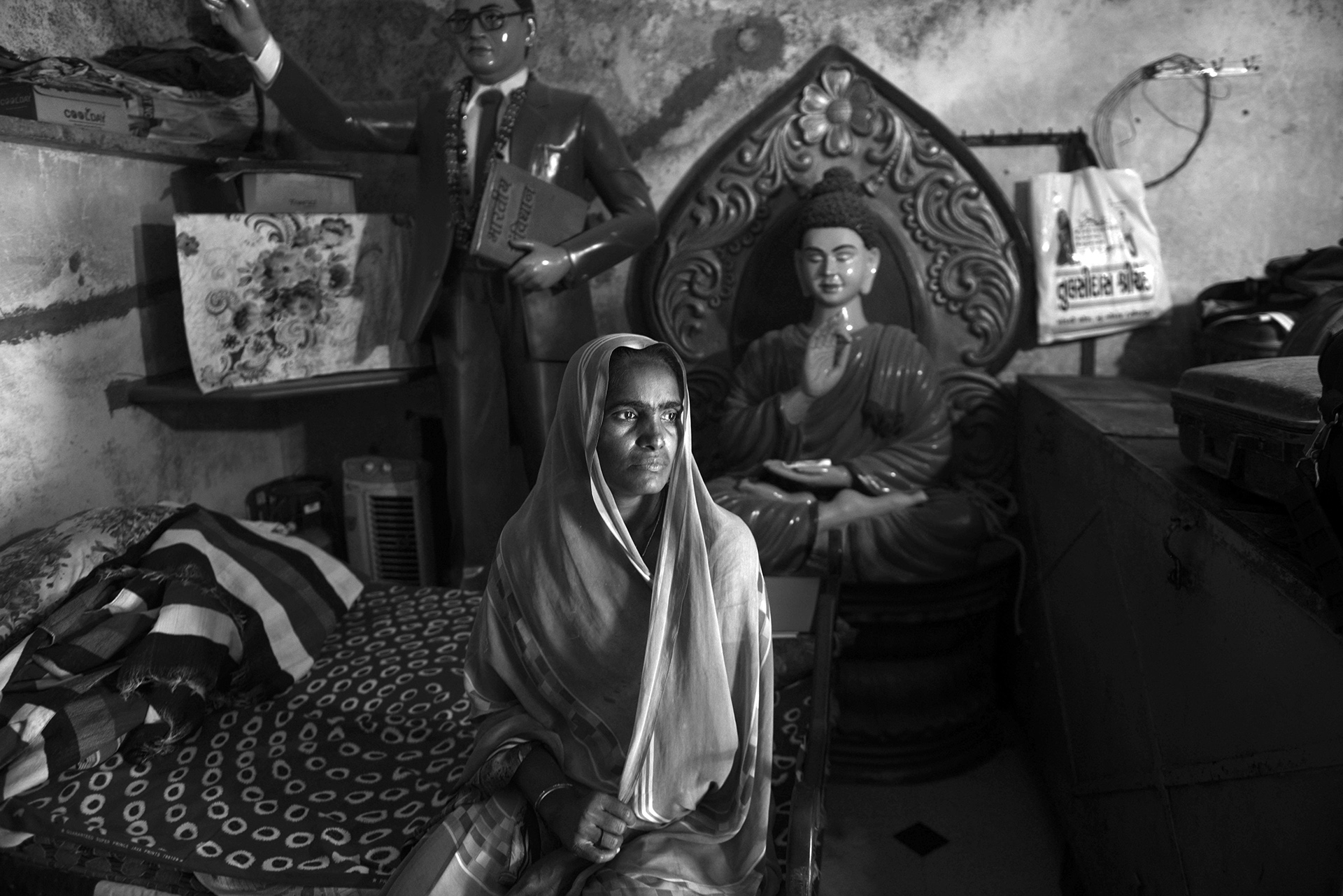 Killed for demanding transparency in allocations to the Gram Panchayat
Nanjibhai Sondharva was clubbed to death by upper caste Darbar community members for demanding transparency in the sanction allocations to the Gram Panchayat of his village. Meghabai, Nanjibhai's wife, proudly continues to carry the immense legacy of her husband's tenacity and tenderness as she pursues the relentless fight her husband had started.
Location: Manekwada Village, Gujarat.
Humiliated and thrashed for sporting a gold chain and Rajwadi Mojari
Mahesh Rathod, a 13-year-old Dalit boy belonging to Valmiki community from Vithalapur Village, Mehsana district was brutally beaten up for wearing a gold-chain and mojari in June 2018. Soon, a video of the upper caste boys abusing and slapping Mahesh, forcing him to state that he is a Dalit and can never become a Rajput by wearing mojaris, went viral on social media. Mahesh is a confident boy and has no intention to revisit his experience in a capacity of a victim, but instead, successfully sustains his poise without any scars.
Location: Gujrat, Bhadraniya village.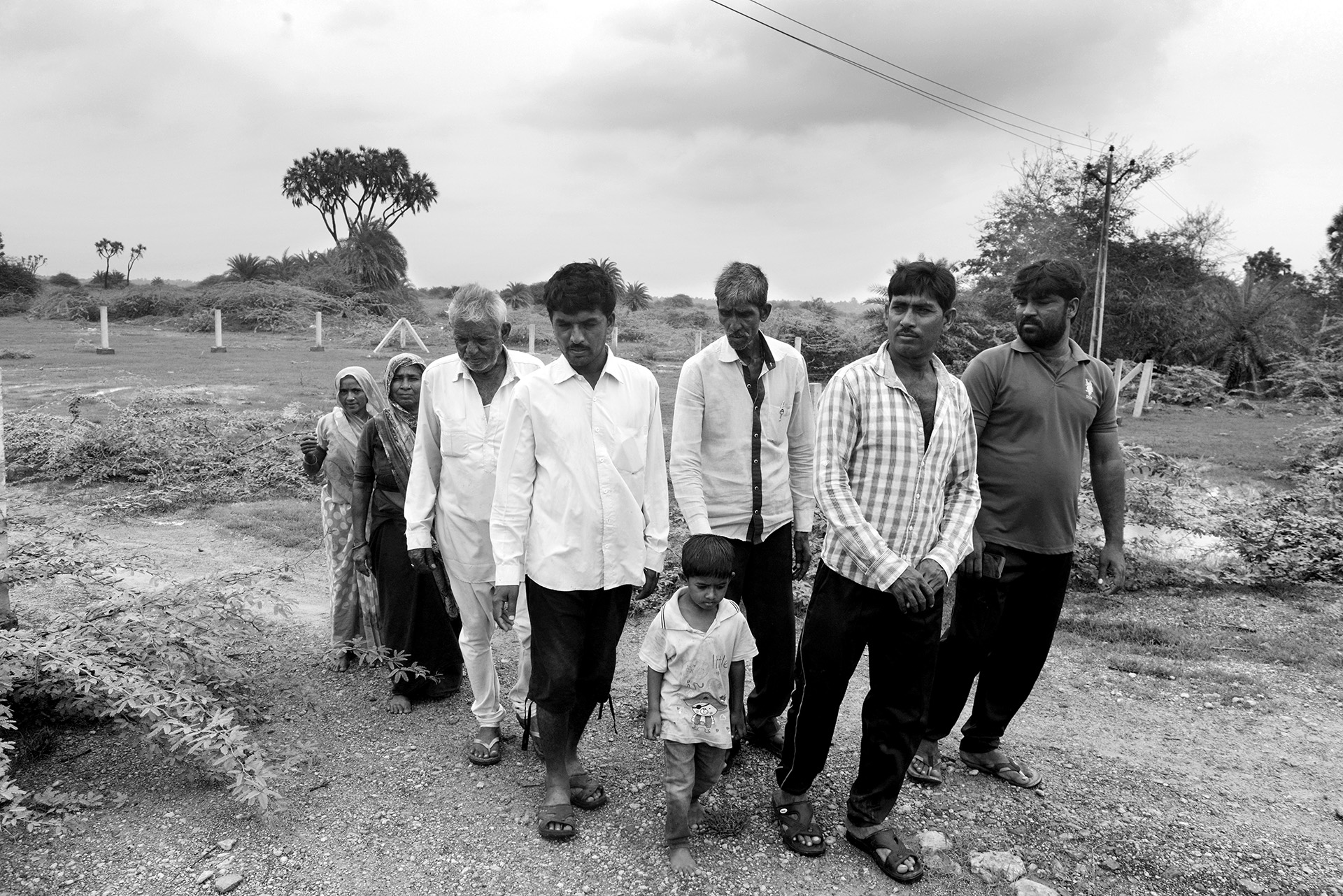 Killed for filing a mining license
Lalji Survaiya from Ankolali village of Una block, who used to work as a truck cleaner, had recently filed for a mining license in the district office. His family was the only Dalit family living in the Koli-dominated village, a powerful OBC community of Gujarat. The villagers did not want Lalji to receive the license and had planned an attack. Claiming that they had seen a prophecy in the holy fire, Lalji was suspected of hiding an upper caste girl, who did not even know Lalji, had just run away from the village. In September 2012, 500 villagers gathered around the Sarvaiya house early morning and the mob climbed up the roof of the room in which Lalji was sleeping and set it ablaze using kerosene. His body was burnt beyond recognition.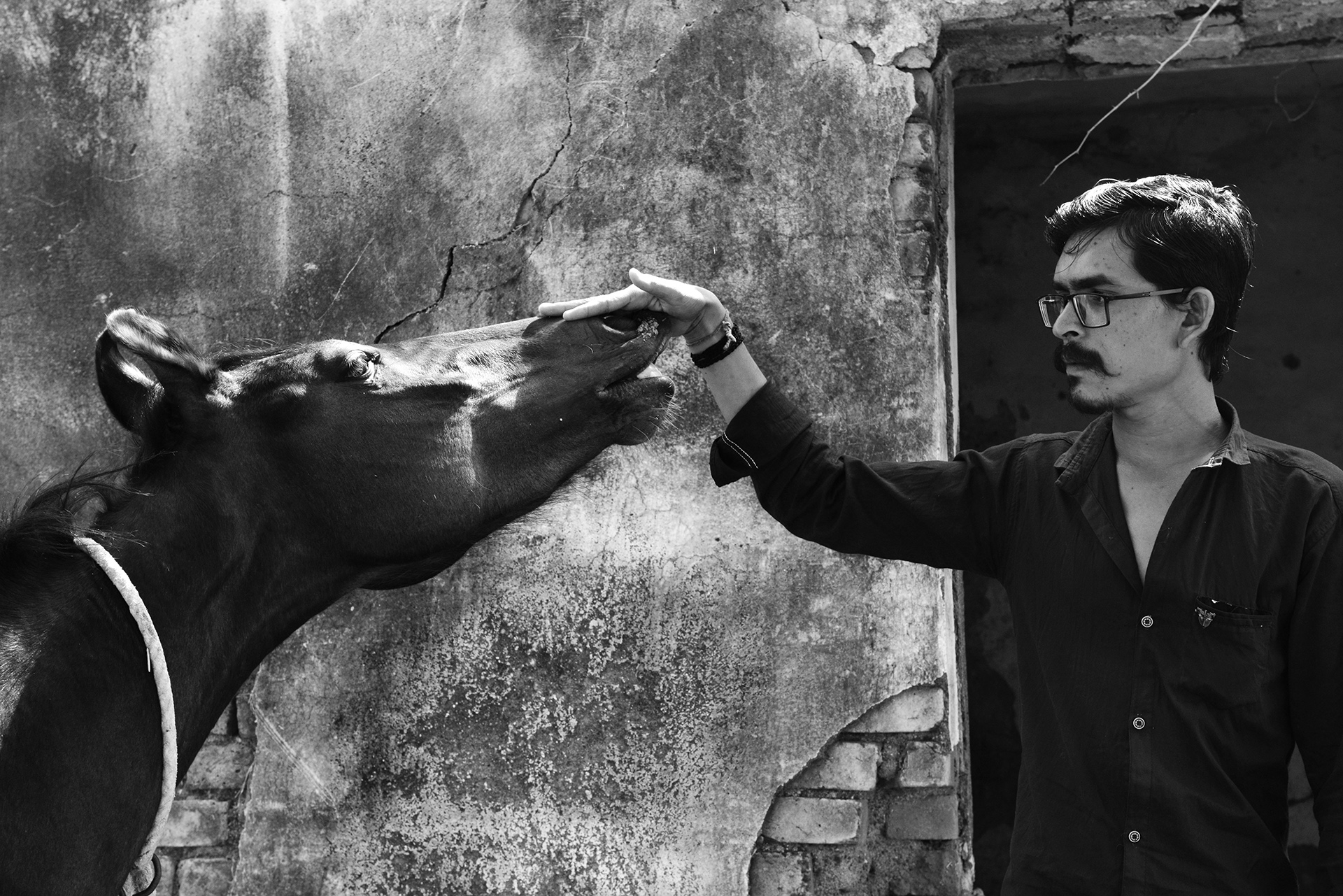 Hacked to death for owning and riding a horse
Pradeepbhai Kalubhai Rothod, a 21-year-old Dalit youth, was hacked to death on 29th March 2018, allegedly by three men from the Rajput community. According to the police and local residents, Pradeep owned and rode his horse, which led to his brutal death. Pradeep had personally documented his persona and affection for the horse very well in the digital times. Holding his childhood photograph in his hands, in which Pradeep was again groomed on a horse, his father remembers treating Pradeep always like a prince. Pradeep's best friend is taking care of the horse now.
Location: Timbi village, Gujarat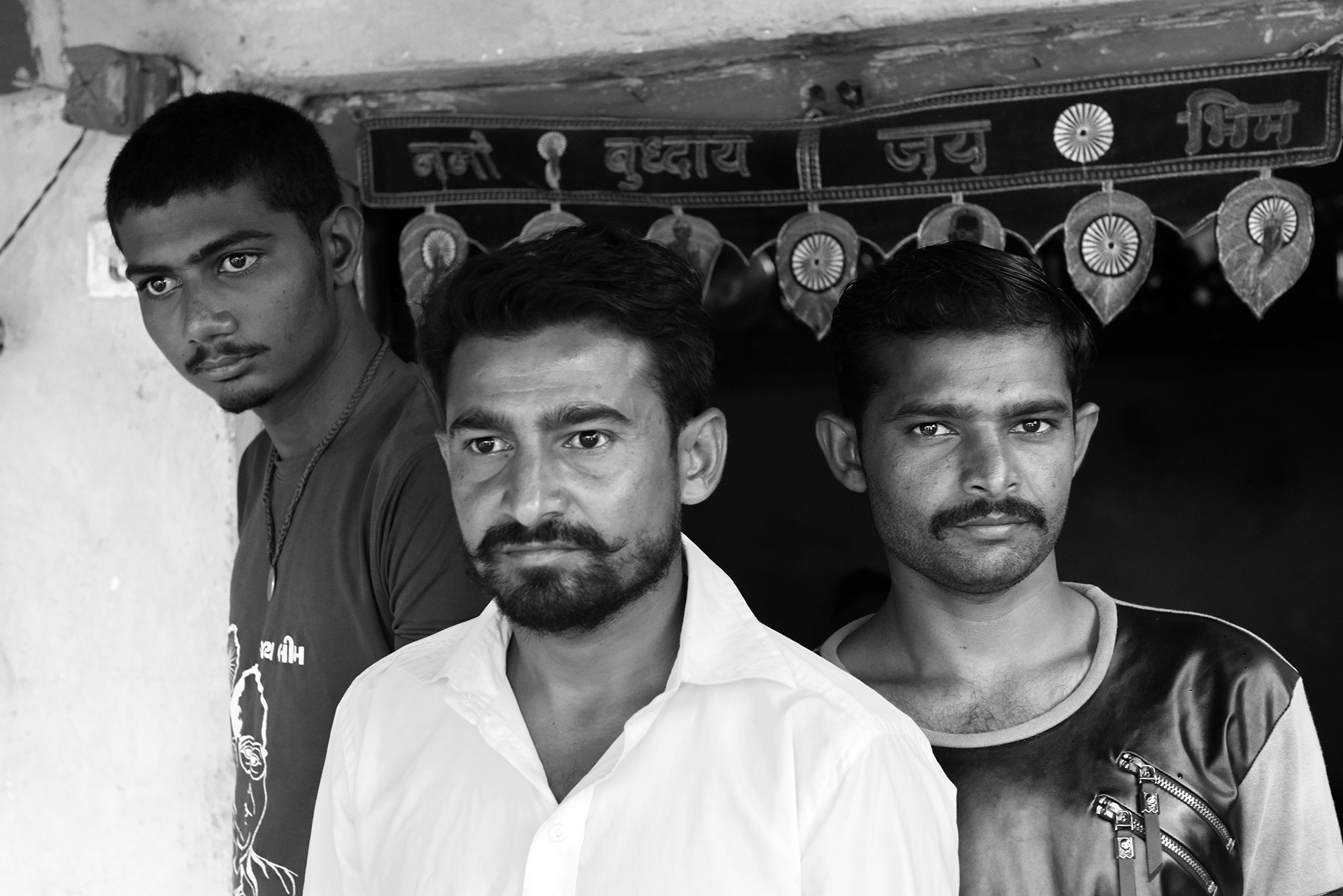 Revisiting the Sarvaiya family affected in Una flogging
11th July 2018 marked the two-year anniversary of the Una flogging case, a barbaric episode of caste-based violence that rattled the entire nation to the core of its wrongdoing. The Sarvaiyas, a community belonging to the Dalit section of a Rajput-dominated society, were brutally thrashed in the Una Town in the Saurashtra region of Gujrat.
The family whose primary occupation was to pick-up and dispose dead cattle, got a call on the morning of 11th July 2016 to skin a dead cow, 3 kilometers away from their village Mota Samadhiyala. Balubhai Sarvaiya left the job to his two sons Ramesh and Vasram and his two nephews Ashok and Bechar. The group was soon barged in by a band of cow vigilantes claiming that they killed the cow and started beating them up. Balubhai's wife Kunwar and the owner of the cow Devarshi Banu were also thrashed. Later, the mob kidnapped Askok, Ramesh, Vasram and Bechar and took them to Una, where they were tied to the back of the car and marched half-naked while brutally beating them.
After the incident, Balubhai and his community quit skinning cows for a living and started working as laborers. Later that year, they also renounced the religion because of which they were discriminated upon and converted to Buddhism.
An Ahirwar woman burnt alive for protesting against an upper-caste family in a land dispute.
55-year-old Kallu Ahirwar's wife was burnt alive by a village sarpanch as a revenge in a land dispute in Garikariya, Pawai Block, Madhya Pradesh's Panna District in 2016. The Sarpanch wanted to grab their less than an acre agricultural land which was obstructing the expanse where they wanted to open a huge school. However, with strong protest from the Ahirwar family, they sought revenge by burning his wife alive and ransacking their house and stealing their case documents. Even as an FIR is registered, there has been no arrest in the case since the alleged accused has strong political backing.
Location: Madhya Pradesh's Panna District.
A Musahar community handicapped man brutally beaten to death in greed of money
Daya Musahar's 35-year-old visually-impaired son, Mohan, was killed by an upper caste man for money in Udwant Nagar in Bhojpur District of Bihar State in September 2018. Mohan, a small-time agricultural labourer, had received a medical compensation of Rs 20,000 for his treatment.
According to his mother, he was called by the accused for lunch with the money. Learning that Mohan has not returned for a few hours, she along with neighbours went to check at the accused's place. Upon reaching they saw Mohan's body lying down with bruises on it. Although an FIR has been filed, and the case is in trial in Ara Court, no arrests have been made so far and Udwant Nagar Police has not yet submitted Mohan's medical report.
Location: Bhojpur, Bihar
Special Thanks to Manisha Tokle, Ashok Tangade, Kabirdas Kamble, Vaibhav Gite, Raju Aage, Shravan Udage, Shivram Kamble, Harish Kakade, Ganesh Bhise, Pradeep More , Kiran Thakeray, Dhamanand Salave, Satyabhama Saundarmal, Ravi Pawar, Tushar Ghadage, and Prashant Jadhav